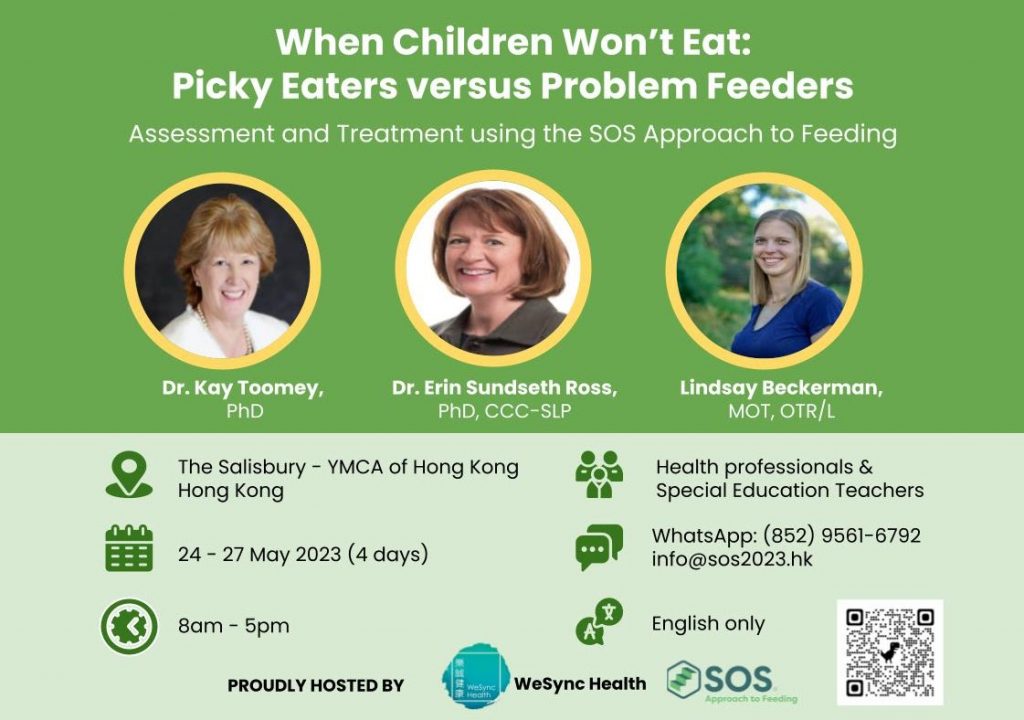 The SOS Approach to Feeding conference is a transdisciplinary program for assessing and treating children with feeding difficulties and weight/growth problems of all ages, with a special focus on children from 6 months to 18 years old. It integrates posture, sensory, motor, behavioral/learning, medical and nutritional factors to comprehensively evaluate and manage children with feeding/growth problems.
Intended Audience
Speech Language Pathologists, Occupational Therapists, Registered Dietitians, Special Education Teachers, Psychologists, Physical Therapists, Early Intervention Specialists, Nurses, Physicians, and Mental Health Workers.
Note: Training conferences are created for professionals. If parents wish to attend the training workshop, they must be accompanied by their child's feeding therapist.
Course Level
The SOS Approach to Feeding conference is an Intermediate level course: Information is geared to practitioners with a general working knowledge of current practice trends and literature related to the subject matter. Focus is on increasing understanding and competent application of the subject matter.
Course Fee
HKD$11,700
!!!SPECIAL DISCOUNTED RATE for HKAST MEMBERS!!!
Discount rate of (HKD) $11,000 to members of HKAST. Please follow the steps for registration.
1. Please complete the form as below (for Group/ Organization name, please insert "HKAST"))
2. For Payment, you may complete the payment of (HKD) $11,000 by either two methods:
a. Bank Transfer,
    Bank: Bank of China (Hong Kong)
Account name: WESYNC HEALTH
Account number: 012-884-2-005312-6
b. Faster Payment System (FPS)
    FPS Identifier: 2054641 (WESYNC HEALTH)
After payment is settled, please email (
info@sos2023.hk
) bank-in slip/ screen capture (preferable date and time shown) to verify and confirm order. We will send you a confirmation email after we receive your payment.