PARTICIPATE IN RESEARCH
Research Study on Speech Sound Development and Disorders for Bilingual Children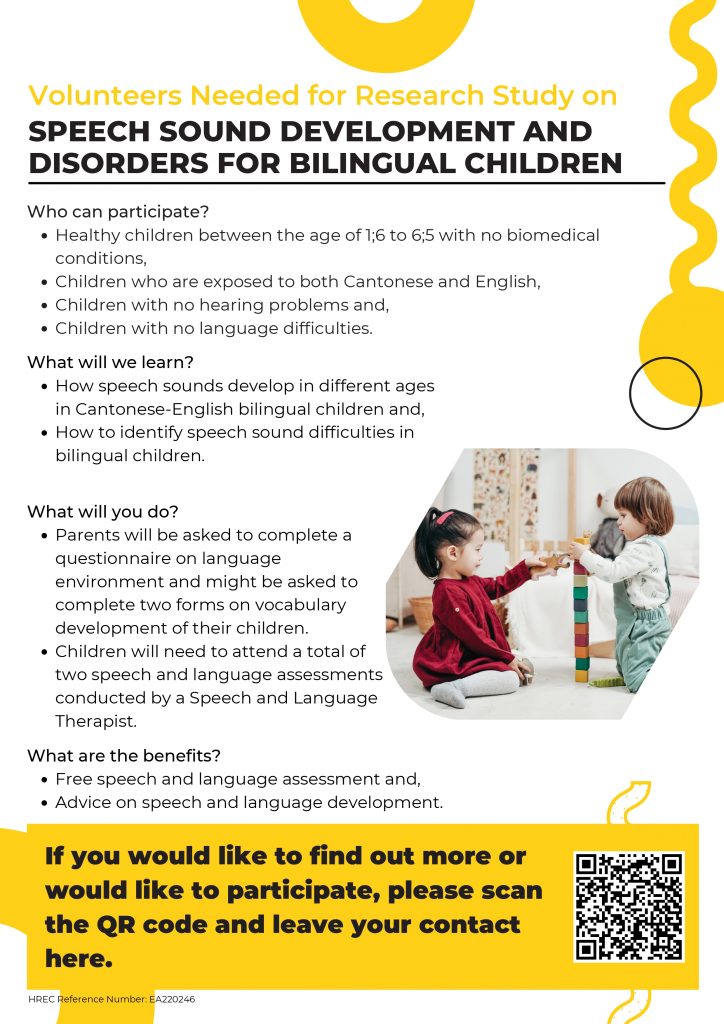 Academic Unit of Human Communication, Development, and Information Sciences is conducting a research project on speech sound development and disorders of Cantonese-English bilingual children in Hong Kong (HREC Reference Number: EA220246). This project would like to invite children aged between 1;6-6;5 years old to participate in the project to further understand how speech sounds develop in bilingual children and how Speech Language Therapists can better identify Speech Sound Disorders.
If you would like to participate, please scan the QR code on the poster or register via the link below:
https://docs.google.com/forms/d/e/1FAIpQLSdaA52Z0a3KQXrSP5w21YJe61l3_wstkJPXlejTwotnxD-cgA/viewform
If you have any questions about the research, please feel free to contact Miss Gladys Fan (email: u3008541@connect.hku.hk/phone number: 6231-5431).
[posted on 27-07-2022]